Staff
Theresa

Veterinary Technician
Theresa graduated from Cascade High School in Leavenworth, WA then attended Haskell Indian Nations University in Lawrence Kansas. Her career as a Veterinary assistant began in 2002. She moved to the Tri Cities in 2010 and began working at Vista Veterinary Hospital.
In her free time, Theresa enjoys spending time with her family, fishing, hunting and riding horses.
Shelley

Veterinary Technician
I have been working as a licensed Technician since I graduated from Yakima Valley Community Colleges Vet Tech Program in 2011. I enjoy spending my free time outdoors either working around the yard or hiking with my two dogs. I have a pit bull "Mercci" and a miniature dachshund "Karean" who both keep me on my toes. I love to snowboard in the winter and try to get to the mountains as much as possible.
Amie

Veterinary Technician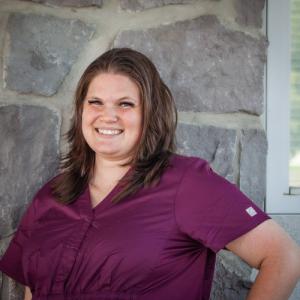 Amie joined Vista Veterinary Hospital in 2021. She earned a Bachelors in Biology from WSU Tri Cities in 2015. She worked as a veterinary assistant for six years; during this time, she decided to further her education in veterinary medicine. Amie obtained her Veterinary Technician Licensure in 2020.
Amie is passionate about anesthesia, analgesia, and behavior. She is currently studying to earn her Certified Professional Dog Certification (CPDT-KA). In the future, she plans to earn a Veterinary Pain Practitioner certification.
Outside of work, Amie enjoys backpacking with her husband and two dogs, reading, gardening, and tending to her chickens. She is excited to be part of the amazing team at Vista!
Candi

Veterinary Technician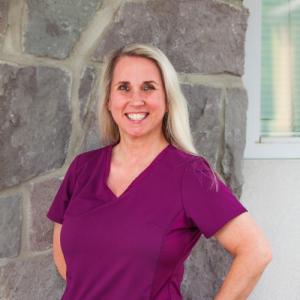 Candi joined our team in 2019. She obtained her degree in Veterinary Technology in 1999 from Yuba Community College in Marysville, CA. She moved to Washington in 2007 and became a Licensed Veterinary Technician. Candi has a passion for feline medicine and client education. She loves the environment of being an LVT and the variety of tasks that must be performed with each patient.
Taylor

Veterinary Assistant
Taylor was born and raised in the Tri-Cities. She graduated from WSU with a Bachelor's in Animal Science, and has been working at Vista since 2011. She has chickens and 2 black labs named Berkley and Maze. She enjoys hunting, fishing and dog sports (dock diving, fast cat and obedience competitions).
Katie

Veterinary Assistant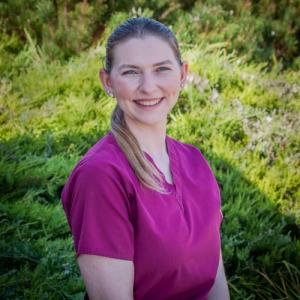 Katie is originally from Puyallup, WA but has always been familiar with Tri-Cities. She has family that has lived here for many years and visited often. Katie graduated from WSU Pullman in 2019 with her Bachelor's in Zoology Pre-veterinary medicine. Originally wanting to pursue a career as a Veterinarian, Katie found a new interest in exotic animals, conservation, and education. Katie has worked with wildlife and zoo animals alike, then joined the Vista team in 2020. Katie is currently working towards her Veterinary Technician license.
Outside of work, Katie enjoys spending quality time with friends and family, playing sports, and reading.
Connor

Veterinary Assistant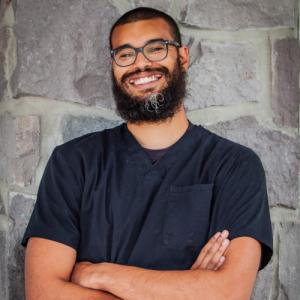 I joined Vista in 2019. I'm currently enrolled at Penn Foster to obtain my veterinary technician degree and will graduate in 2023. I was born and raised in Richland and I have 2 adorable dogs, Bruno and Itsy. I'm also known as "The Best Nail Trimmer This Side of the Mississippi."
Kayla

Veterinary Assistant
Kayla joined Vista Veterinary Hospital in 2021. She graduated from Grandview High School in 2017. She has a passion for animals and has two fur babies of her own.
Skyla

Veterinary Assistant
Skyla joined Vista Vet Hospital in 2021. She enjoys spending her free time outdoors and helping with chickens and horses. She has her own fur-baby roxy!
La'Taysha

Veterinary Assistant
Robin

Veterinary Assistant
Krista

Veterinary Assistant
I grew up in the Tri-Cities, on a farm, and have always loved animals. I finally got a job that I love working at Vista Veterinary. I am married and have 2 girls. I have multiple cats that live with our family.
Rachel

Veterinary Assistant
Amber

Office Manager
I was born and raised in the Tri-City area. I decided to have a "grand adventure" and spread my wings so moved to Spokane Washington. I lived up there for 4 years and then decided it was time to come back home to the Tri-Cities. What the people in Spokane termed the "desert"
In my spare time, I love to read, look for antiques and work outside in the yard.
Clorinda

Kennel
I was born and raised in the Tri-Cities, I have always loved animals and always wanted to work with animals. It's been awesome and I love working at Vista Veterinary Hospital. I have had great experiences and still learning something new every day. I love being a part of the Vista Veterinary team!
Alyssa

Kennel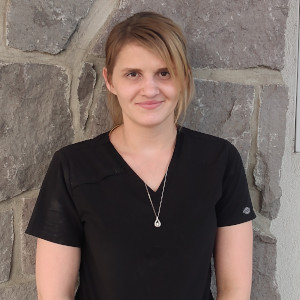 Myles

Kennel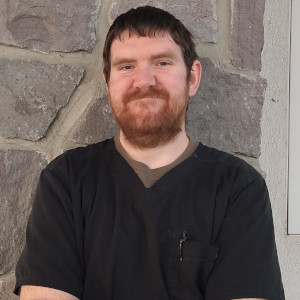 Sam

Receptionist
I grew up on a farm in Southern Oregon. I love the beach. I also really enjoy hunting, fishing, hiking, camping, and road trips. I have worked in the veterinary field for a little over a year and a half now, and love every minute of it. I really enjoy continuously learning new things and seeing all the animals. I am very thankful for my opportunity here at Vista Vet, everyone here is wonderful!
Garry

Receptionist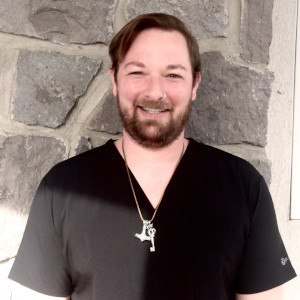 Vickie

Receptionist