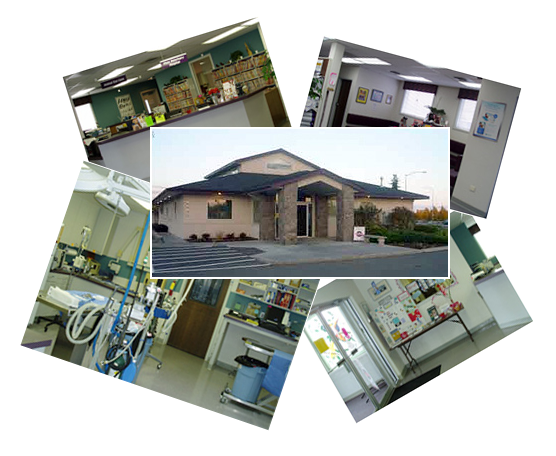 After 21 years of dedicated service, Dr. Kathy Batdorf retired from Vista Veterinary Hospital on May 21, 2022. It has been an honor to work alongside Dr. Batdorf and her hard work, commitment, compassion and devotion to helping animals will be truly missed. She is beloved by so many in our community and we wish her the absolute best as she embarks on this new chapter of her life.
---
Vista Veterinary Hospital
We at Vista Veterinary Hospital are…
Passionate about the quality of care we deliver
Sensitive to our clients' concerns
Committed to our community
Gentle, compassionate care givers
Now offering ultrasounds and echocardiograms
The goal of Vista Veterinary Hospital's doctors and staff is to maintain the health and well-being of your pet. Using the latest equipment in the gentlest of ways to assess, diagnose, treat and manage your pet's medical and surgical conditions, each member of our highly-skilled staff is superbly trained and dedicated to providing the very best in veterinary care.
Top Ten Tips for Calming Cats & Veterinarians
Read about Keeping Cat Veterinary Visits Stress-Free