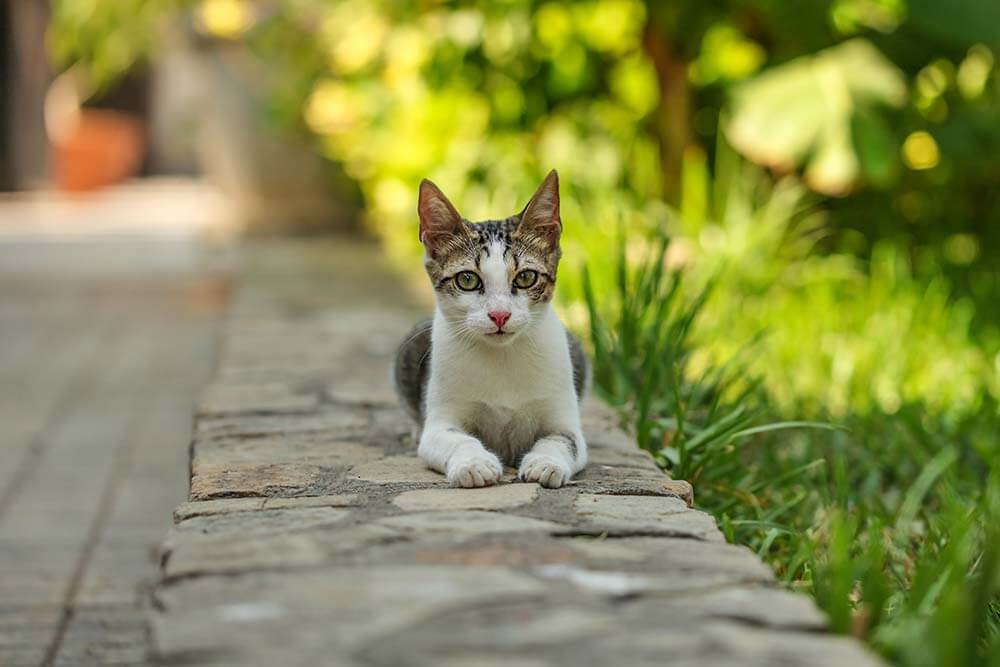 Vista Veterinary Hospital is your pet's home away from home when your special friend cannot accompany you on a vacation, business trip or family outing.
Our animal caretakers have the experience and personal commitment to ensure that your pet receives the same affection and friendship he or she is used to getting from you and you will have peace of mind, knowing that skilled veterinarians are available.
Benefits of Boarding With Us
Separate areas are provided for our canine and feline guests. We take every opportunity to reduce your pet's stress while you are away. Since both species consider eating to be a highlight of the day, Vista Veterinary Hospital serves them only premium food, Royal Canin, although you may certainly bring in his or her favorite food from home.
Dogs are exercised three times a day in outdoor yards. We have 25 indoor runs and 14 kennels.
Optional items include Kong® toys with treats and walks through a neighborhood park for our canine guests.
If your animal is on medication, vitamins, supplements, or injections, we are able to administer those for a fee based on how many times a day those are given. Please bring all medications in their original package in case you are detained and we need to provide for those days.
There is no need to worry if you cannot make it back in time to pick up your pet. Our flexible, extended time boarding only requires a phone call from you to arrange a longer stay. Boarding charges are based on the day the animal comes in and includes the day the animal goes home. We are now open on Sunday between 1:00 p.m. and 4:00 p.m. for you to be able to pick-up your pet.
Important Note: In the best interests of all of our boarders, every animal must be current with his or her immunizations against species-specific diseases. Ideally, each will have received the appropriate vaccinations 14 days prior to arriving at Vista Veterinary Hospital since many vaccines need this length of time to build up antibodies in your pet's system.
Our boarding requirements are as follows:
Dogs must be current on Rabies, Distemper/Parvo and Bordetella
Cats must be current on FVRCP and Rabies vaccinations.
If your pet does not receive his/her vaccines at this facility, you can bring documentation from a veterinarian that verifies current vaccinations. We ask for vaccines to be administered by a Veterinarian to insure that the serum has been stored per the manufacturer's recommendations and that the vaccine was administered properly. This is for the protection of your animal and others in our boarding facility. If vaccinations are past due, your pet must be examined and vaccinated before boarding for his/her protection.
New clients are required to pay for their animal's stay at the time of admission.
If you are ready to make a Boarding reservation, please fill out and sign our Boarding Agreement Form.